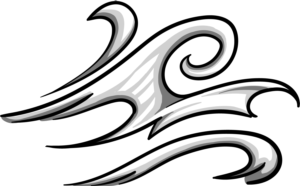 What's an adventure? An adventure is a journey, a trip. Are you a traveler? Did you travel a lot? Do you consider yourself as a "globetrotter"? Are you the kind of traveler who'd rather take a backpack and visit places where ordinary tourists don't go rather than spend your holidays at the beach doing nothing?

An adventure can also be a "metaphor": something that you experienced in your life that was very intense and had an impact on you, on your life. For example a love story, or a project that was very important for you. An adventure is something you'll remember your whole life, as a good or a bad thing, because it teaches you a lesson.
Life itself is an adventure, everyday we experience new things that will have an impact on us for the rest of our life.
Let's take a look at this value's labels: Heroic and Prestigious. The hero, or the heroine, of a story is the character who would go on an adventure to accomplish a quest or to save the world. The quest is never easy, there are always obstacles and enemies who would try to make the hero fail. The character becomes a hero when he or she comes back victorious from his adventure, his story is prestigious.
To put it in a nutshell, you may want to choose this value if you are willing to take risks to accomplish your goals, if you see life as a series of adventures that forged the person you are today.